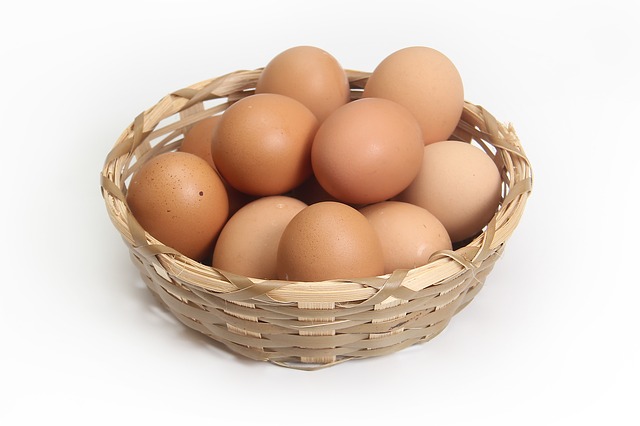 Recently by accident I broke my spectacle's frame which I had been using for last 2 years. Call me old-fashioned or stupid, in last 25 years of me using glasses (BTW, I am not a 25 year old Millennial) I never had two pairs of glasses done after an eye test. And this one week, before I have the eye test and TWO pairs of glasses (for the first time) done, was one the most uncomfortable and long one.
Just like this incident with my glasses, which never happened in last 25 years of me using glasses, in our life, situations may happen which may affect our ENTIRE LIFE and LIFE STYLE. What would happen to your life style if something happens to you and you are not able to go to work from tomorrow ? Have you put all the eggs in one basket ? Do you have a back-up plan ? I know, all of us think that things may happen to someone else but not to us. But reality is, it could happen to anyone.
We now live in an era where expenses are all time high and both husband and wife have to work to support the family which was probably not the case 50 years back. Do you have a Secondary source of income ? Now you may be thinking, I am already working so hard and where on earth I have the time to do something else ? Well, I guess in this age of internet a lot could be done just by investing our spare time to build a solid second source of passive income.
Do you have a second source of income outside your primary income ? If you have, many congratulations. You are on right track. If you haven't, you could possibly explore one or more of plethora of opportunities that internet has thrown open. Given below are a few which you could possibly explore.
Online Coaching and Consulting:
If you have been working in a job for some time or you have a passion for something or you know you are good at something, probably you could monetize that skill/talent that you have or you have developed over a period of time. The problem is, not many of us identify it as talent. Let's say, you have a beautiful garden and people coming to your home truly appreciate your effort in making such a beautiful garden. Did you know that you could make money by teaching people "How to create a beautiful garden in your backyard ". For this, you may have to write a blog or to have a website where you provide the information and you could possibly put an E-Book together and sell it online after identifying your potential customers on Facebook ? And this entire thing could be done without investing thousands of dollars. You could also provide your expertise as consulting service to your potential customers. Of course you would need step by step guidance if you haven't ever done it before. One site which is specializes in this field is www.consulting.com. Sam Ovens and his company (consulting.com) has helped hundred of people to set-up and run their own consulting business profitably.
Freelancing work
If you have one of the skill sets being sold in websites like Freelancers.com, Upwork.com, Fiverr congratulations. You can list your services there and slowly attract clients for your services.
Sell on Amazon/Shopify:
If you are more keen on generating revenue online by selling goods, rather than services as mentioned above, you could do that as well. Platform like Amazon/E bay provides any individual an opportunity to start selling goods, high in demand without even investing money in creating own website. Platforms like Shopify helps you create and keep your own customer base (Unlike Amazon or E Bay) with ready made tools to create your own online e-commerce in minutes. You could get started by going through the budget udemy training and as you grow your business, you may pay to buy some specialized trainings.
Real Estate and Stocks & Shares:
Though usually people buy real estate or shares in companies as long term investment, a lot of people make money in short term as well. But, its very important to note here that no investment or business venture comes without any RISK. Few people learn and get into high risk Day Trading to make another source of income online and few people venture into dealing with Below Market Value properties. However, it requires proper coaching and mentoring before deciding to get into this industry.
Network Marketing:
This is fairly a risk free business without the need of investing your hard earned money or putting a lot of your time. You don't have to even own your own website to get started in the business. A business opportunity which not only helps you create a substantial passive income, it also helps you to build your soft skills like communication, accountability, time management, business presentation and management skills etc. A great platform to build leadership skills as you will have a lead a network that you build. The mentor ship program that comes with this opportunity is very unique and very essential to build a successful business. One should also be careful about the company to be associated with, as there are companies who started and also gone forever to the utter disappointment of their marketers. However, there are companies like Amway, who have built substantial credibility in the market over a period of time. If you want to know more about the industry and how it works you could set-up a FREE 30 mins strategy call here.
Affiliate Marketing:
Here you make a commission on people buying digital or physical products through your own affiliate link. You have to continuously drive traffic through your blog or website to the companies you are affiliated with to have the continuous source of income. Even though, there are certain subscription based products which gives you recurring income, the income stops when the subscription stops. So, to be successful in this industry, you need to learn how to drive traffic to your content and affiliate link.
Conclusion
Though there may be many other ways you could create a secondary source of income, the above hopefully will direct you to think in right direction and help you look for your ideal second source of income.